By Larry Danberger December 30, 2017
'Data Management' is a term often used with very different meaning within an organization. Examples include: to describe someone that receives a call and updates customer information; a team that provides data to automated systems; or a person working with the Enterprise Architect to design data usage.
The diagram below illustrates the usual functions within an organization, and where data management may be found. Identifying this within your organization will help reduce confusion, identify overlap of responsibilities, and help optimize the approach to data management.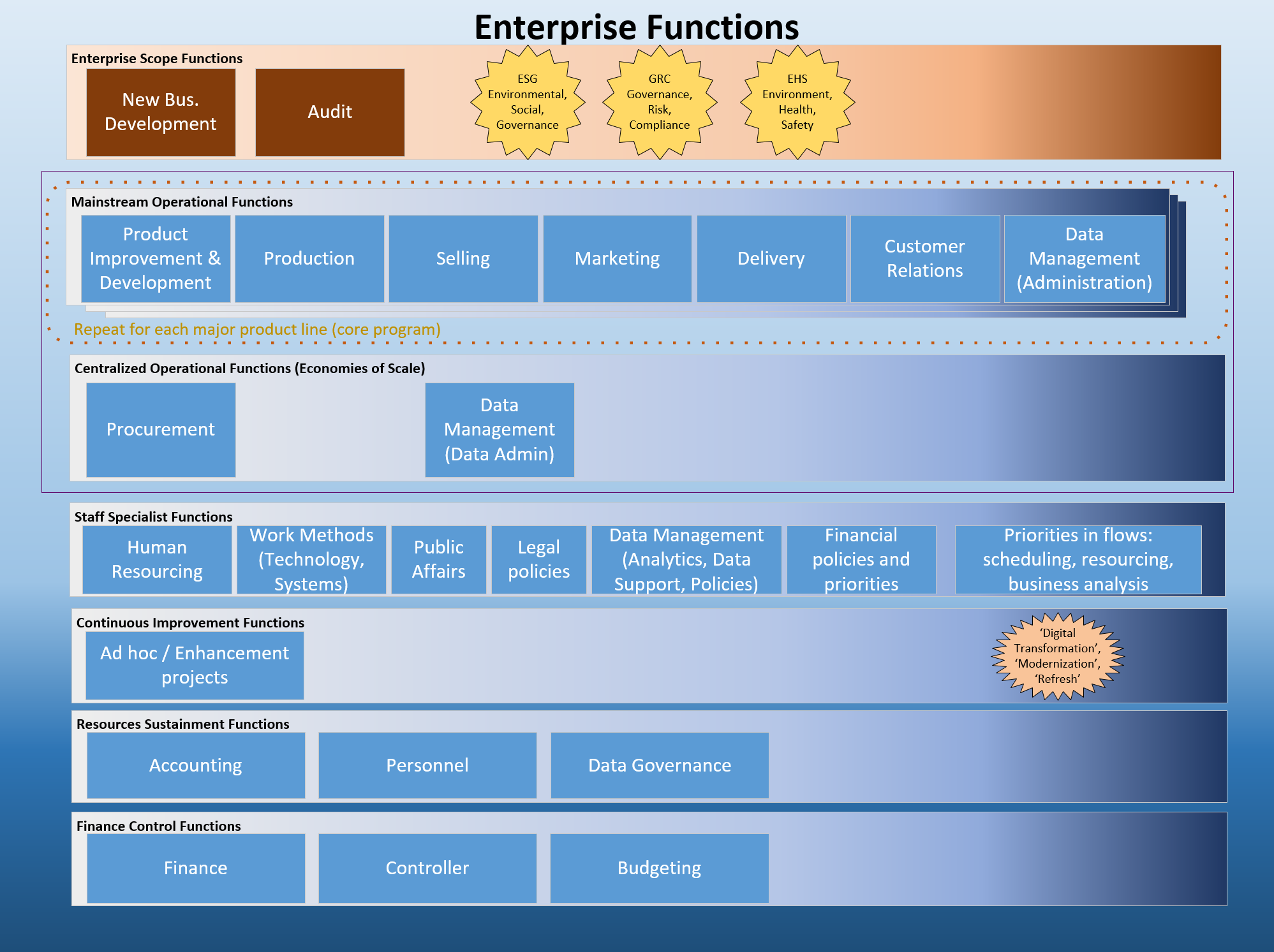 Additional information may be found here: https://www.nubium.com/publicdownload/manyfacesofdatamanagement.pdf